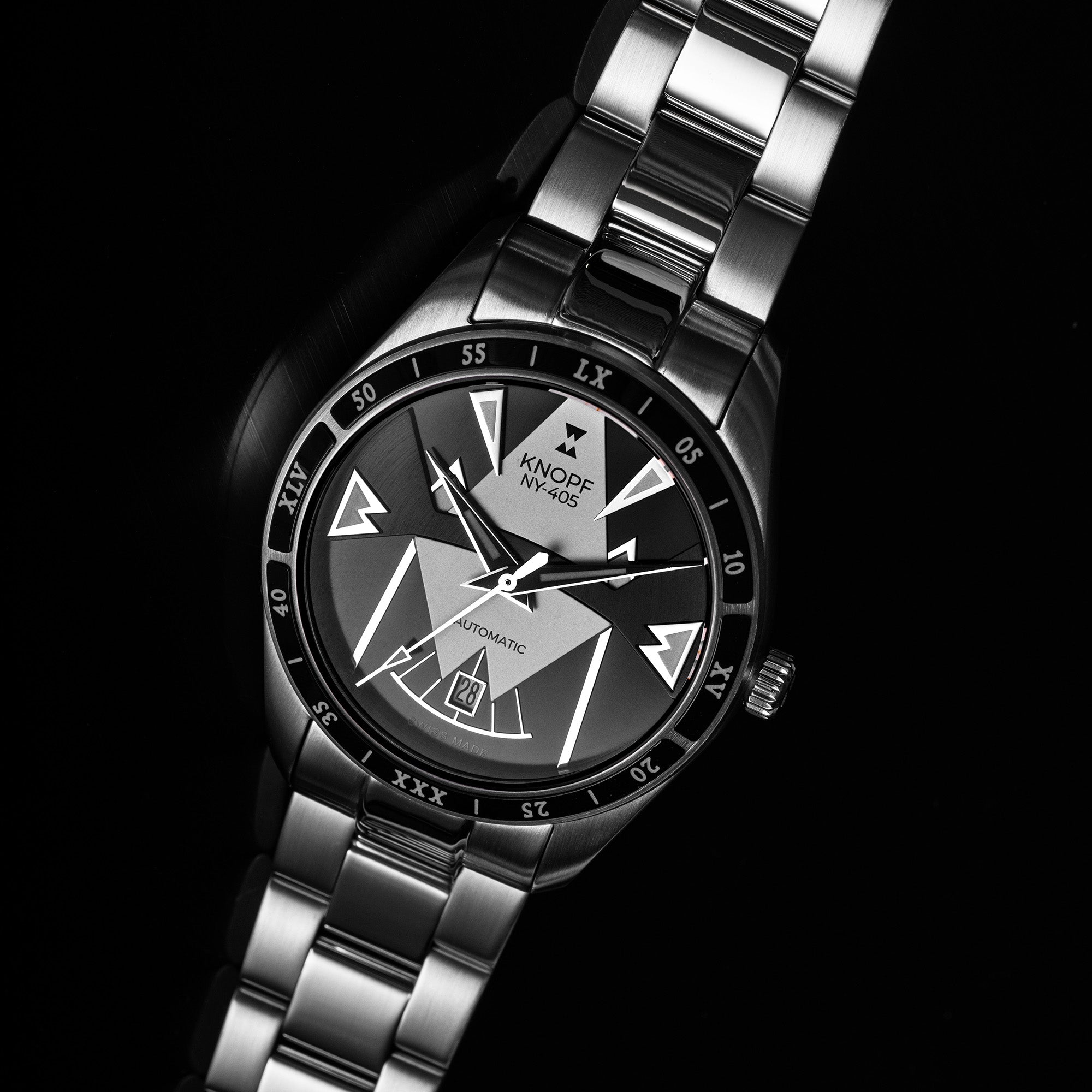 ABOUT KNOPF
KNOPF WATCHMAKING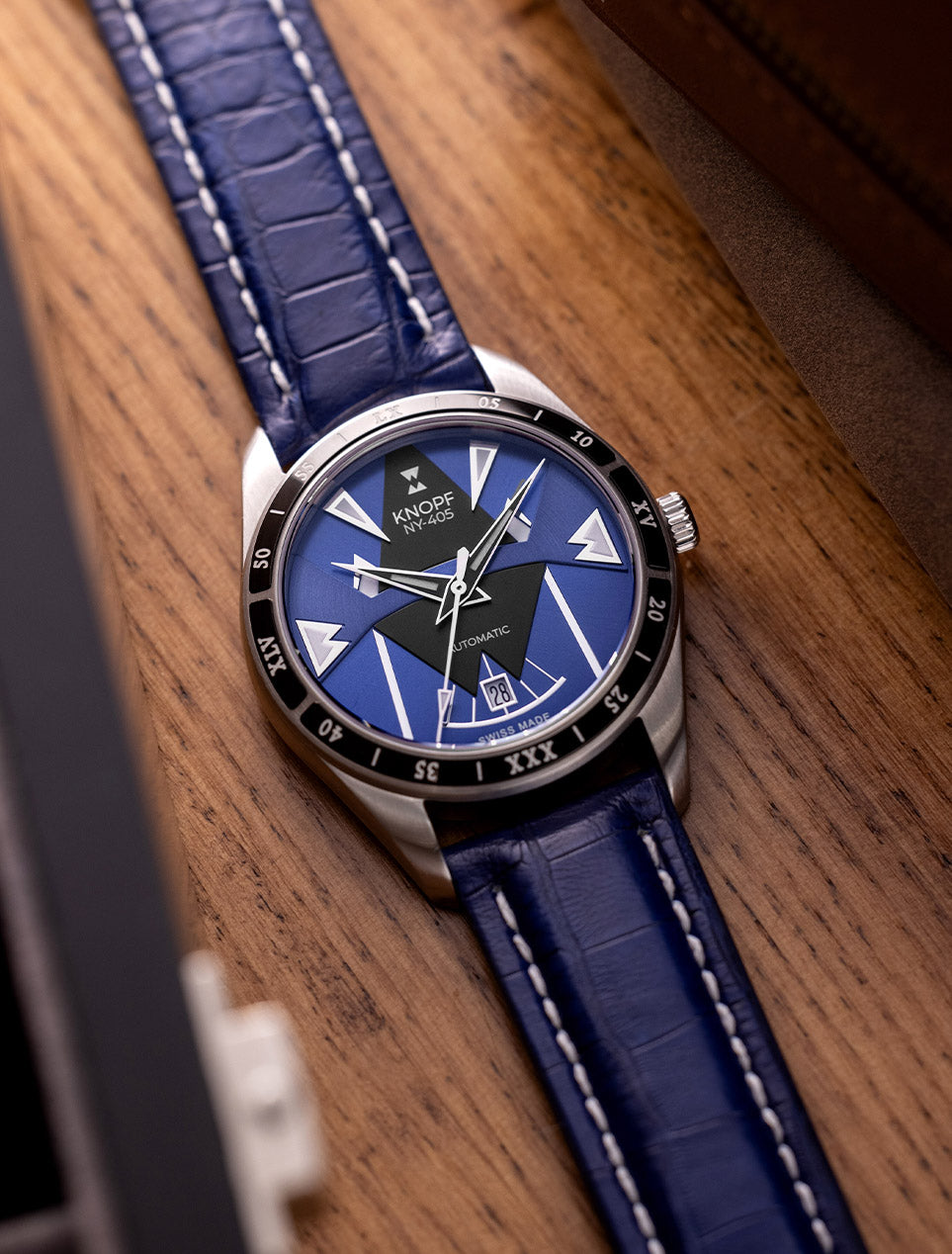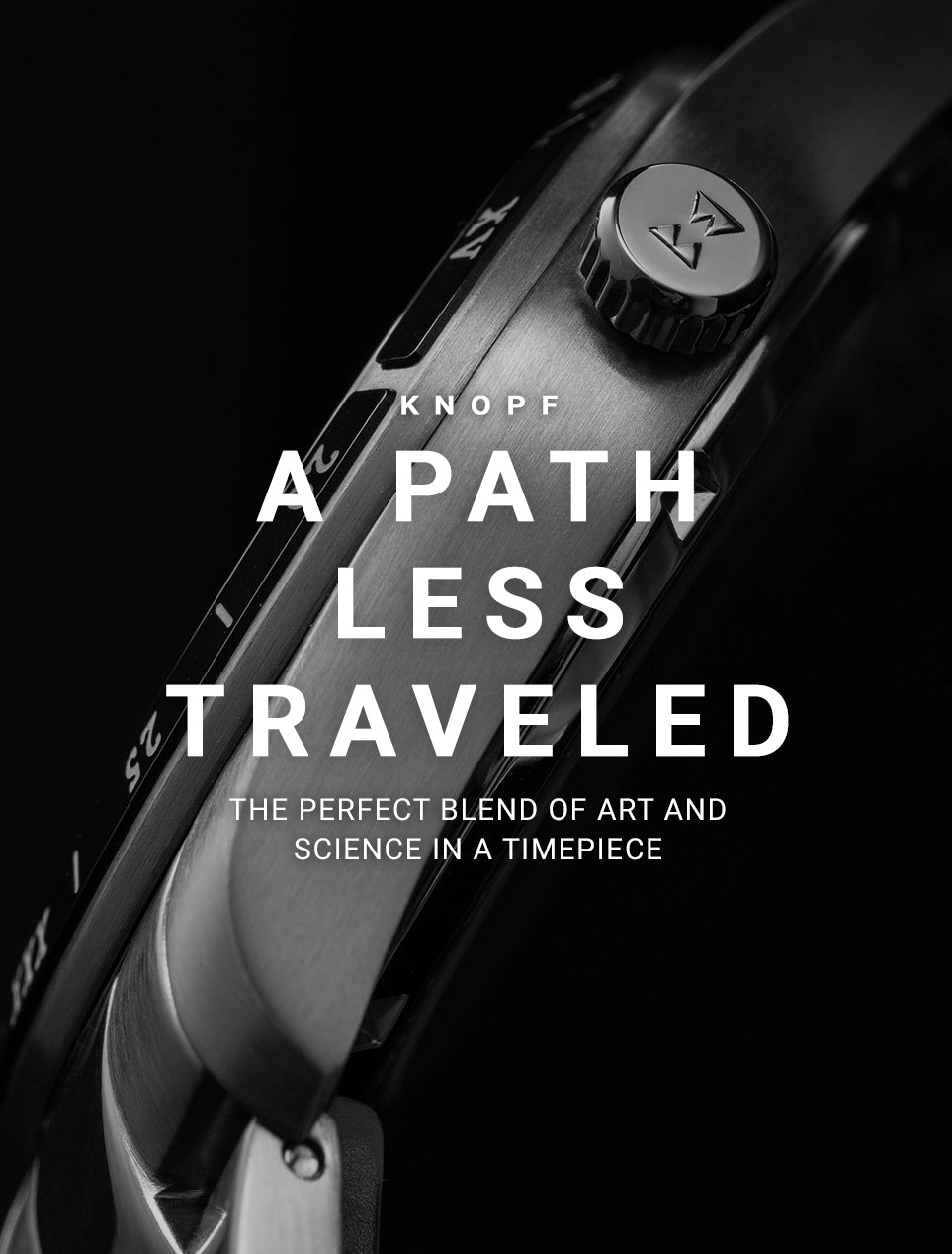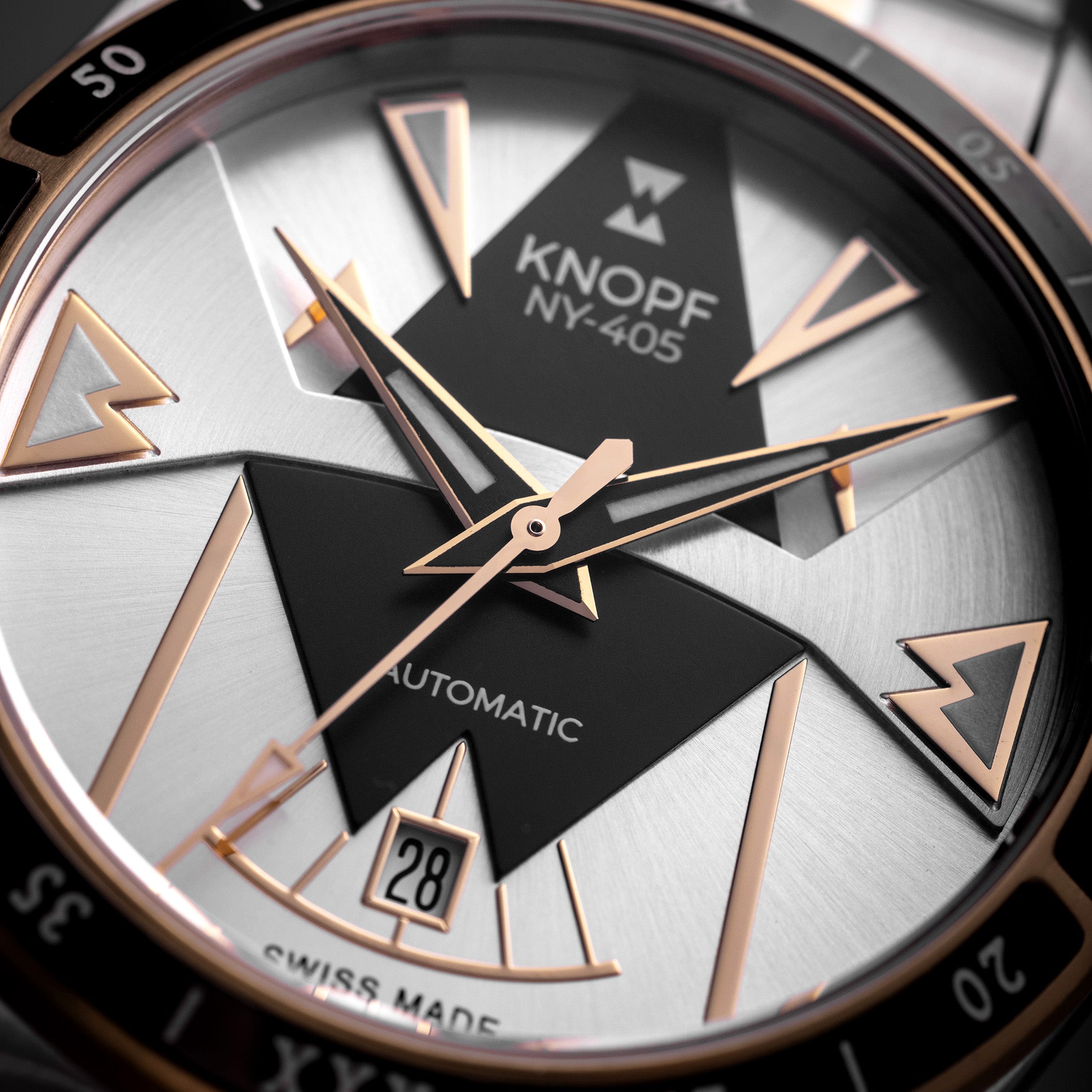 A NEW ARTISTIC VISION
It all began with a vision - to pioneer a new artistic class of watches for today's enthusiast looking for something different, yet refined.

KNOPF has a singular focus to create timepieces that blend artistic innovation with the renowned craftsmanship and engineering excellence of Swiss production.

Our aim is pay homage to the iconic history and technical evolution of the watch world, while producing timepieces that stand out from the sea of classic designs.
« If original is what you're after, KNOPF is a brand that should be on your radar. »
ARCHITECTURAL INSPIRATION
THE KNOPF DESIGN
IN-HOUSE DESIGN
All KNOPF timepieces are designed in-house, the old-fashioned way - with a blank canvas and pure artistic vision.

After days of refinement, our vision is transitioned into technical drawings, then a prototype, and finally a one of a kind timepiece.
THE HALLMARK OF KNOPF
The pinned three dimensional elements and layers on the dial are architecturally inspired, and are hallmarks of our design.

The KNOPF NY-405 features an extruded bezel that is part of a unique, 2 part case/bezel assembly designed exclusively for KNOPF.
MEN OF KNOPF
KNOPF owners have a discerning eye for quality, design, and innovation.

With a strong independent spirit, they pride themselves on following the path less traveled. And when choosing a timepiece, they know a KNOPF watch is the perfect companion.

METICULOUS ATTENTION
THE WATCHMAKING PROCESS
SKILLED ARTISANS
Intense and rigorous quality scrutiny is applied at each phase, from design to production to customer delivery.

All KNOPF timepieces are assembled by hand in the small town of Chiasso, Switzerland by skilled artisans of the highest degree, utilizing the finest materials.
THE KNOPF EXPERIENCE
We have painstakingly attended to every detail of your experience with KNOPF. This includes our online store, innovative designs, quality of construction, packaging, and your certificate of authenticity.

As one final layer of attention, each watch purchased directly from KNOPF will come with a 1-year replacement guarantee and a 5-year international warranty.

We simply believe that KNOPF owners deserve the best.
MADE IN SWITZERLAND
With a history spanning 5 centuries of watch making, Swiss craftsmanship has a renowned reputation for producing the finest timepieces in the world.

With Swiss Made etched on our watches, KNOPF owners enjoy the assurance of a watch that will last for generations.