FREE WORLDWIDE SHIPPING | 30-DAY RISK-FREE RETURNS | 3-YEAR WARRANTY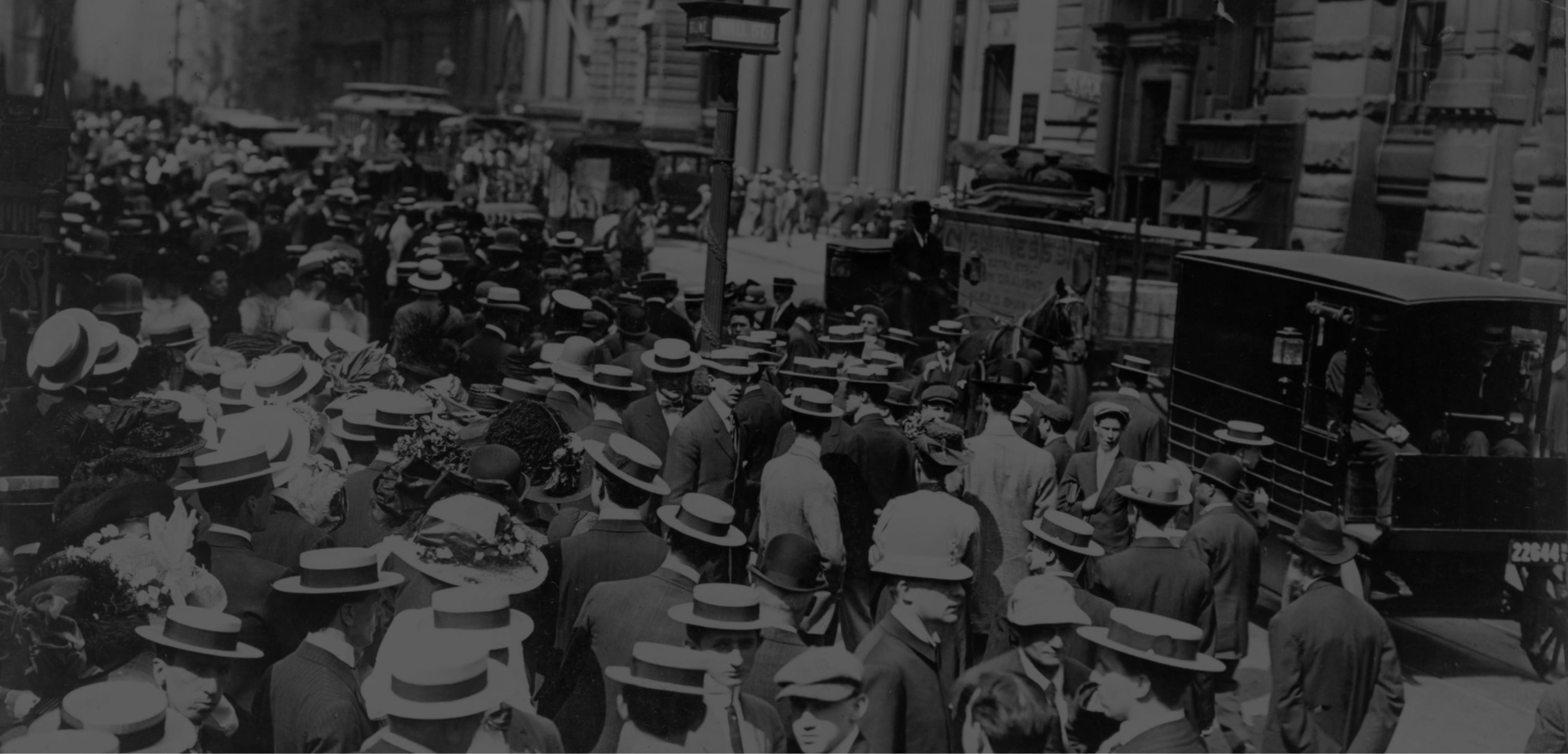 ABOUT KNOPF
THE KNOPF STORY
A GLIMPSE INTO THE PAST
KNOPF is more than just a brand. It's the product of an entrepreneurial family legacy that began over a century ago. In the 1890s, Polish immigrant, Solomon Knopf, set sail for America, dreaming of grand opportunities and a better life. He landed on the shores of the New World, young sister in tow, with big dreams and a steely determination to succeed at any cost.
COMBINING PASSIONS
Today, KNOPF continues the great family tradition of entrepreneurship.

It combines the founders' decades-long love of mechanical watches and the renowned heritage of Swiss watchmaking with the iconic, old-world architecture of New York City.

From Swiss craftsmanship dating back to the 16th century - to the groundbreaking Art Deco skyscrapers of the early 1900s, these inspirations are the foundation of KNOPF - rooted in history yet modern.
AN IMMIGRANT'S LEGACY
Solomon Knopf became a naturalized citizen of the United States in 1902. By 1920, he became a wealthy man, thanks to smart investments, astute entrepreneurial instincts, and indomitable perseverance. His ventures encompassed real estate development, a keen eye for the stock market, and most interesting of all - bootlegging during prohibition.

Sadly, along with countless others, Solomon lost it all in the Great Depression of 1929. He passed away when his children were very young, so the newer Knopf generations never had the opportunity to meet this exceptional trailblazer. But his legacy, inspiration, and drive continue to course through their veins.
« For any guy with a refined taste in subtle elegance, this is the watchmaker you need to keep your eyes on right now. »
KNOPF - A PATH LESS TRAVELED
KNOPF was founded in Manhattan by father and son team,
Larry Knopf and Gage Knopf.

With the all-too-similar classic styles infused into most of today's watch brands, they saw an opportunity to create something fresh and new; timepieces that would stand out from the sea of classic designs.

They had a vision to craft watches for today's enthusiast with a keen eye for quality, and who dare to be different.
WINNING PARTNERSHIPS
KNOPF's move to deliver a new artistic class of watches is made possible by the nature of the modern global business world.

Having the opportunity to handpick the finest international manufacturers, suppliers, and distribution networks is the key. KNOPF's official partners are some of the best in the world.
A NEW ARTISTIC VISION
With a bold approach to watchmaking, KNOPF pioneers a new artistic class that uniquely blends architectural inspiration with the engineering excellence of Swiss production.

KNOPF timepieces are designed in-house, the old-fashioned way, with a blank canvas and pure creative vision. Gage Knopf brings a fresh, artistic perspective to the industry with his talent in visual arts.

Viewing the watch world from a fresh lens is what separates KNOPF as an independent watchmaker.
UTILIZING QUALITY MATERIALS
In addition to its world-class partners, KNOPF uses only the finest materials to craft its Swiss watches, from premium 316L stainless steel to AR-coated sapphire crystal glass to genuine alligator leather straps.

With more inspired designs in the works, they're excited to bring forth their next collection soon.
"KNOPF began with a vision: to pioneer a new artistic class of watches for today's passionate enthusiast, that blends artistic innovation with the renowned craftsmanship and engineering excellence of Swiss production.

Our aim is to pay homage to the iconic history and technical evolution of the watch world, while producing timepieces that stand out from the sea of classic designs."